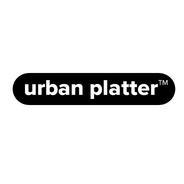 Urban Platter Ragi Puris, 200g [All Natural, Low-Calorie & Crunchy, Baked & Not Fried]
About Product :-
Urban Platter Ragi Puris, 200g [All Natural, Low-Calorie & Crunchy, Baked & Not Fried]
Absolutely amazing in taste and healthy too as it is baked and not fried.
Perfect snack over Chai & Kaapi
Contains Ragi flour, Wheat flour, Methi, Cumin, Coriander, Haldi, Sugar, Salt, Vegetable Oil.
Pack a small ziplock bag for a mid afternoon snack and enjoy with friends and family.
More offers from Amazon India