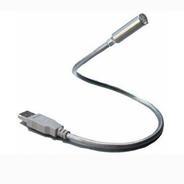 Saco Mini 1LED USB Lamp Light Flexible
About Product :-
Mini 1LED USB Lamp Light Flexible Travel for PC Notebook
Portable, easy to install and USB Led Light for Laptop Extra Bright
Remains on until you unplug the USB LED LIGHT or turn off the NOTEBOOK or PC.
Power saving design comes with reliale LED light. Laptop Led Light Lamp Flexible
LED light is rated to average 80,000 hours of use.
More offers from Amazon India