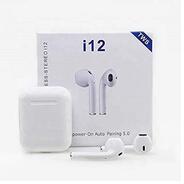 I12 Allyouwant TWS True Wireless Stereo Airpods with Portable Charging Case Supporting All Smart Phone & Device
About Product :-
i12 True Wireless Bluetooth Earphone for All Type of Smart Phone & Devices Make Easy life Without any irritation
It is especially designed for your soft ears with the latest and new model for complete solution for your all worries while your are in gym, driving or running.
Keeps your free and makes your life easy while running or jogging or to enjoy unlimited sports. High quality sound of unmatched comfort and stability support your ear softly.
Hand free phone comfortable to take during travel.
More offers from Amazon India