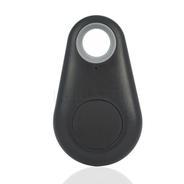 Auslese™ Wireless Bluetooth 4.0 Anti-lost Anti-Theft Alarm Device Tracker
About Products :-
The tracker can chain your easy-lost & valuable belongings together and work with smart phone to prevent loss. The tracker is also a remote control of your smart phone camera for self-portrait
The tracker is a kind of Bluetooth 4.0 Low Energy product which works through iTracing app.
Function: Anti-lost/theft device, Remote control your phone and self-portrait, Keep your values within range, Locate the positions of your stuffs, etc.
In addition, the tracker can also provide a last seen pin-drop on map to help you recover your items and search your cars in parking site.
Compact size and lightweight design and low energy consumption. Supports Bluetooth 4.0 and the effective range is up to 25m.
Free Shipping for Amazon Prime Members,
Subscribe
More offers from Amazon India