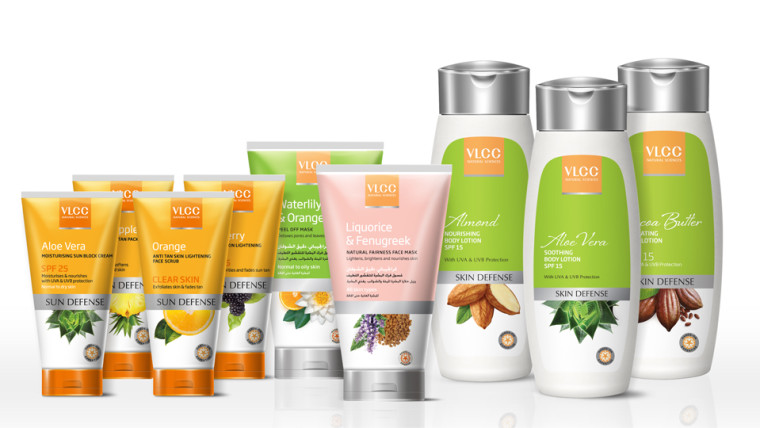 Brands in beauty products are very conscious for all of us as there is different assumption related to a brand that this brand can suit you or not?
But, some presumptions we make on the basis of reviews which is very important as the texture of your skin is not same but the ideal and herbal products you are reviewing may be good enough to cure the pigmentation and dullness of your skin or any other issue which is considered as the general problems. Well, for the specific Indian skin tone there are very less brands which are trusted over years and could able to cure the Face care issues which is a reason for headache for ever next girl. Let us share with you the Best VLCC Products shared by the Indian audience for best use.
1. VLCC Anti Tan Lightening Face Wash
2. VLCC Party Glow Facial Kit
3. VLCC Gold Jewel Radiance Polishing Face Scrub
4. VLCC Cocoa Butter Hydrating Body Lotion
5. VLCC Almond Under Eye Cream
6. VLCC Clear Tan Fruit Face Pack
7. VLCC Protein Conditioning Shampoo
8. VLCC Papaya Fruit Facial Kit
9. VLCC Pista Massage Cream
10. VLCC Matte Look Sunscreen SPF 30++
All the products mentioned from the herbal and best skin point of view,best part of VLCC products is that is natural and does not cause any harm to the skin.
If you are planning for facial for home than VLCC papaya facial and VLCC party facial kit can in real give you salon like glow if processed with the mentioned step on the pack.
Check out the reviews shared by online shoppers on VLCC products


We are sure that VLCC will make your skin and face glowing and radiant for getting discount on VLCC products stay connected
VLCC Beauty Products Reviews: Look Good In your way
Follow Us on Google +
Comments
comments