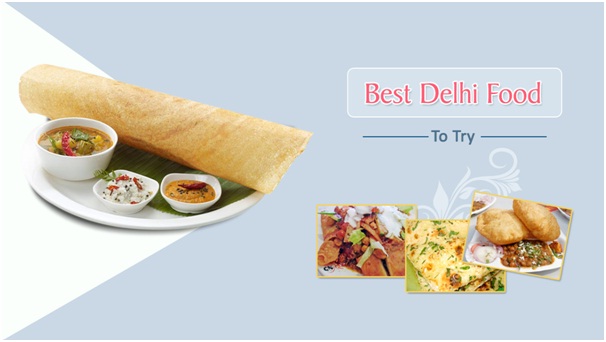 When food domain has reached a totally new level of expertise and invention, Delhites does come up exceptionally to boast on their incredible food joints that are alone enough reason to make a tour to this capital. Tourists usually flock here round the year to catch a glimpse of the heritage monuments, get the best bargains at the local bazaars and above all taste the lip smacking Mughlai, north Indian and delhi street food. Your taste buds would surey be craving for best Delhi food if you have had it atleast once.
When the trend of online food is all set to make a new mark of technological advancement, people in Delhi still prefer going to some of the landmark eateries of the city that will never lose its charm over the decades. The chefs of these joints have tantalized the taste buds of the food lovers with the exquisite signature dishes, be it vegetarian or non vegetarian, here are ten names enlisted that should be visited for sure if you are a foodie –
1. Lala Babu Chaat Bhandar –
Delhi chaat is something that should not go amiss; to relish the authentic chaat just enter Chandni Chowk and look for Lala Babu Chaat Bhandar. Easy to spot, this ever crowded chat stall opposite McDonalds offers some of the best Gobi muttar samosas in the city. Two people can eat here fulfillingly at only Rs. 80.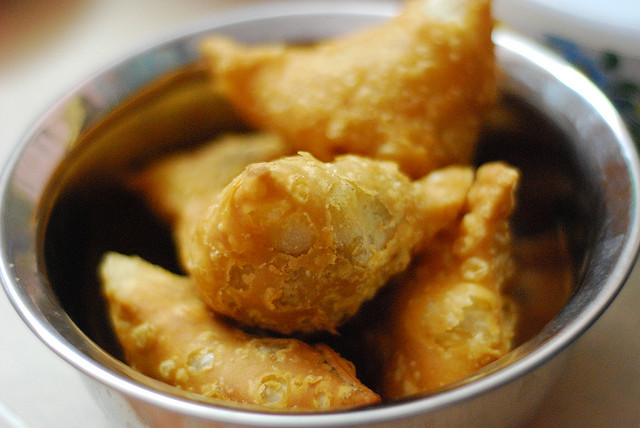 2. Dakshin –
If you are south Indian dish fan then Dakshin is the best vegetarian option in Delhi that is on the first floor of Sheraton New Delhi Hotel. The ambience is formal and peaceful with savoury chutneys and desserts that are just out of the world. All the delicacies of authentic south indian cuisine, starting from Andhra style to the Malyalum will surely make your day.
3. Dilli Haat –
To get all the taste of India in one locale – come to Dilli Haat. Starting from north-Indian delicacies to the spicy dishes of Rajasthan or if you are longing for a plate of gaudy Hyderabadi Biryani or may be Arabian sea food – you get it all here. The cuisines are endless here and all with the best taste and heart warming service from the staff.
4. Dolma Aunty Momo Joint –
If you desire for something light and heealthy, yet tasty and fulfilling come to Lajpat Nagar Market, and taste the most amazingly delicious and tender momos. You would actually be eating up your fingers smeared with the fiery red sauce. The rates are as low as Rs. 20 to Rs. 50 and just worth every penny.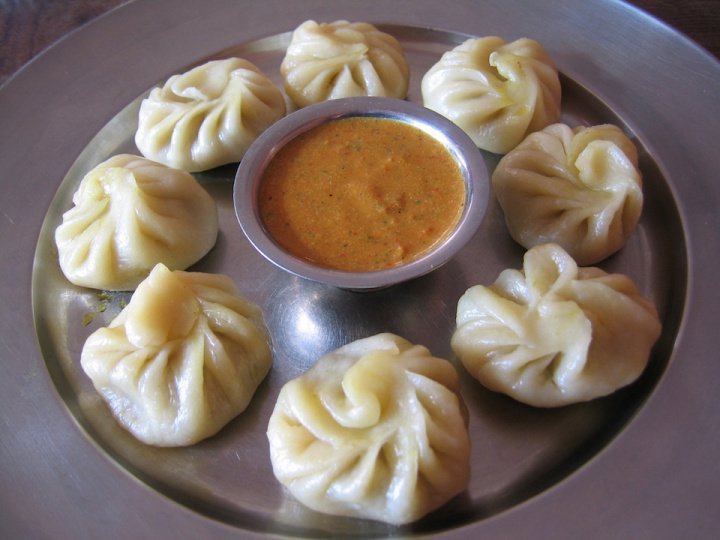 5. Tamra –
Come here for relishing Chinese, Japanese, Sushi, European, Asian, Thai, and Central European cuiine. On Sundays you get a royal brunch that can be accompanied with champagne or soft drink; well you can also treat yourself with the usual Indian regular food, pasta, Asian soups or grilled delicacies.
6. Khan Chacha –
Non veg cuisine can be tasted at its best at Khan Chacha, located in Khan Market. The most sought after rolls, kebabs, rotis and even some of the best vegetarian fare is on the menu. You will be amazed with the test in every bite.
7. Sitaram Diwan Chand –
To get the sumptous chole bhature, come in Sitaram Diwan Chand in Paharganj. The bhature stuffed with shredded paneer are the perfect compliment to the mesmering chole dish. It is spicy, tasty and yet cheap!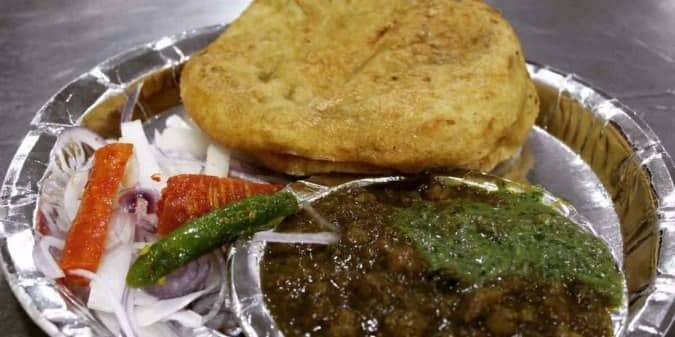 8. Bittoo Tikki wala –
With many branches all over Delhi, this is the right place if you are a lover of fast food. The crispy tikkis are the apt solution to keep you warm and filled in Delhi's chill! Come at Pitampura, and enjoy food at lowest price in Delhi at just Rs. 60.
9. Salim's Kebabs –
Kebabs are now the favorites of health conscious people and at Defence Colony Market, these kakori kebabs are prepared at its best at Salim's Kebabs. They just melt in your mouth in a minute. You can even savour them by making into a rumali roti roll at only Rs. 100!
10. Al-Bake –
At New Friends Colony Market, Al Bake offers the best of street food. The attraction here is the Shawarma. It is a small joint and always with a line of customers craving for these healthy, tasty and sumptous shawarma roll that at priced at only Rs. 60.
These Top 10 Food Places often give many food discounts that comprises of the best combo meals and delicacies at cheaper rates. However, round the year they are sufficing the crave for tasty and healthy meals for all age groups and preferences. Some more food joints in Delhi with equal repute are Social, Gulatti, Oh! Calcutta, Dum Phukht, Café Turtle, Veda, Oriental octopus and many more. If you are in Delhi, make sure to visit the Prince Paan Shop at Greater Kailash and Gurgaon – you will probably never have such array of paan flavors – Strawberry Paan, Butterscotch Paan, look more and you get Paan ki Chaat as well.
Top 10 Food Place You must Try at Delhi
Follow Us on Google +
Comments
comments