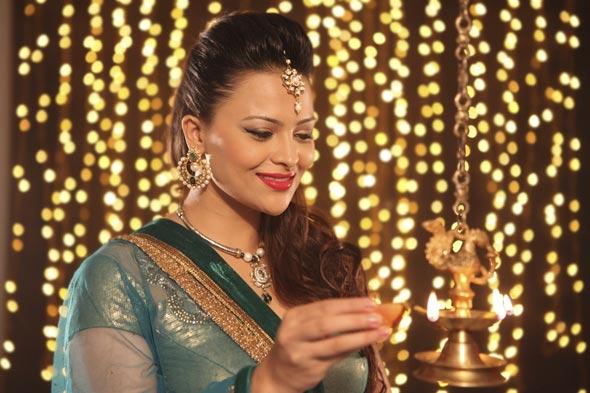 The illuminating festival of creating some glowing moments in your life is knocking your door. All the girls who have entirely waited somehow to look gorgeous in traditional this is your pick to look glamorous. Well, being happy is not something you should do for a reason as there are many ways to cheer your beauty.
But Deepawali is something we all wait for entire year to create a look by own that fascinated others, So this time we are going to share with you some of best hacks you need to try on this Diwali and make this really wonderful by being so pretty as you are..
So this is the time to swill your wardrobe to get those forgettable ethnic attire which you usually care when it's about cousin's wedding. Ethic creates an inbuilt graceful glow on your face you probably don't want to miss so follow these steps and tips and Generate the best look you haven't seen of you.
Floral Fairy
Since the floral touch is something we swear to in western outfit you can try something in Indian too. No Matter you are wearing saree or some Indian attire if you are going with floral touch it will enhance the look of you in a grace that you want to see every day. Why not a floral blouse with a net or plain saree with a little border work, this will create the true beautiful look in your album. You can apply a light shade of pink to look more fresh and young in that glowing night.
The Classy Anarkali
Well, we all know those anarkalis which look way beyond when we try them but the heavy coverage they have is really scare us..This time you just don't need to worry as you can create a class wearing those anarkalis. To make it more beautiful don't stuck with the traditional match of your Salwar or Pajamis, Go amazing with the leggings as they give you the perfect comfort and Don't choose the given color you can choose something entirely different to Create a new look which can be find in thelittle shade of your anarkali.Volumize hair and Heels with Loud lipstick will make you real diva of the down.
Elegance is all needed
If you are tired of coupling those cultural palazzos with kurtas, turn to Alia Bhatt. The movie student of Year easily combinations cultural background with contempo in this PayalKhandwala collection of soft silk white clothing and light red brocade palazzos. With a simple cosmetics and a single equipment of declaration ear-rings, Alia redefines the craze.
Go Loud with Backless
A backless blouse immediately glamorizes any sarees. Display a perfect returning with these absolutely amazing backless shirts, personalized with a sprint of tassels or sequins. A complete head turner for the Diwali card night party, nobody will challenge to call your bluff! SonamKapoor reflects a perfect returning in this AnuradhaVakil collection and has combined it appropriately with a set of Polki ear-rings and curly hair. Make a beeline to your preferred beauty salon to book an consultation to indulge the returning and show off it in a backless shirt.
Indo Western to Ramp On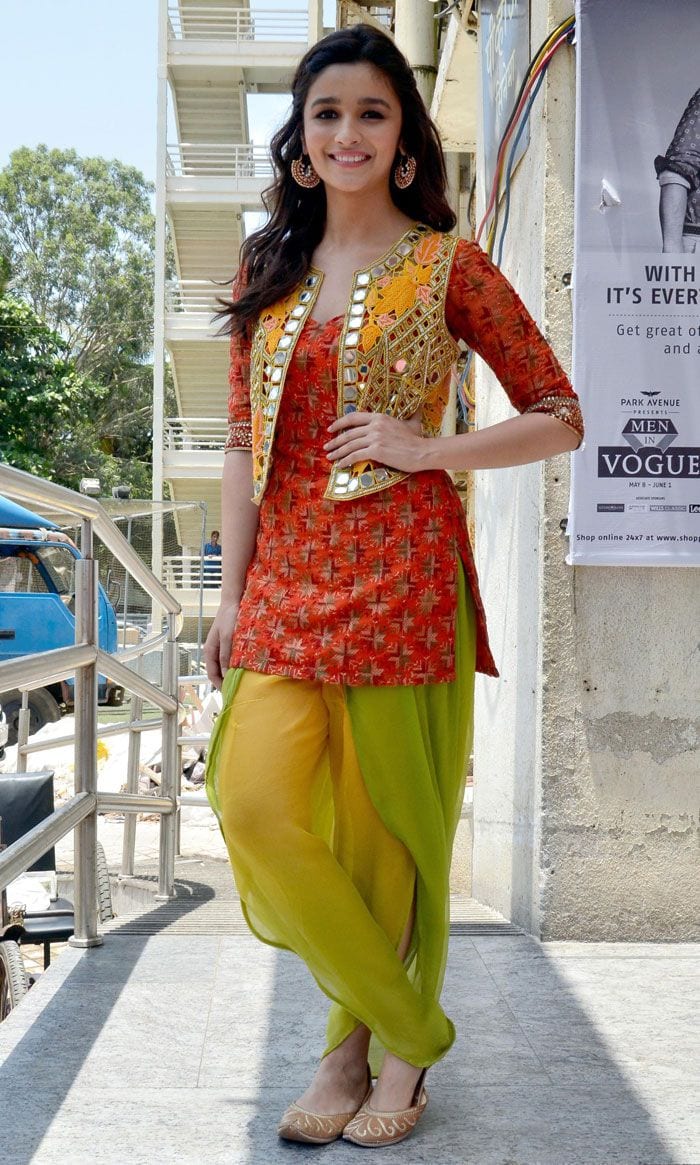 Dhoti, the conventional Native indian outfit is flexible and stunning. It can almost be combined off with a plants top or a kurti or a saree. Bollywood is besotted with the dhoti pattern and has been carried by divas like SonamKapoor and KarishmaTanna. While Sonam stones the dhoti saree look with her outstanding design feeling, Karishma reflects a similarly attractive dhoti-kurti look. This look also removes the need to use petticoats and is ultra fashionable and relaxed. Buy Online Women Western Clothing from Flipkart Big Diwali Sale.
Vintage Beauty
If an effective and modest feel is what you search for, then KarishmaKapoor and KalkiKoechlin can provide some stylish design guidelines as they take off the traditional lengthy kurta-palazzo look with the aid of only one statement/chunky pendant or earring. A ideal combination between the clothing and the equipment describes the Elegant Queen.
Right Jewelly for Perfect Glow
With the Right Jewellery I mean by not and never to go with the traditional style of jewellery just like DivyankaTripathi which look s beautiful even without wearing the necklace. Yes, She win hearts by wearing large Earrings which actually suit on everyone and it will make you look different. If you are wearing something indo western and anarkali you can also wear some hair jewellery which will aid the glamour in your look for sure.
Diwali Make Up Guide to Compete the Look
This part is very important for your Trendy yet gorgeous look. The makeup you should adopt is something really important to do with your attire yes, if you are wearing some loud ethnic clothes Go with the a shade lighter in makeup and vice versa this will surely create a mesmerize effect. Being Trendy is good but you should start doing something very basic.
Here are some tips we want to share with you for best make up:
1. Always apply primer before you start Make Up, If you don't have one make it by using Aloe Vera gel, Some foundation, Face powder and a moisturizer, You will get long lasting makeup without those open pores.
2. Once you have applied primer just give it around 10 minutes to get absorbed in your skin don't forget to blend it well as it will just make those pores disappear soon.
3. Now, Apply the dots of foundation on overall your face and neck using your hands or brush,We will prefer to use brush so that you can avoid any dust.
4. If you have dark circle conceal them after applying foundation and for dark spot or pigmentation conceal them before foundation. If you don't have concealer BB Cream or your foundation can do the job.
5. For dramatic eyes just take any dark shade of eye shadow and spread it corner on your eyes you can use blue to create eye catching effect.
6. Always apply your Eye Liner in two coats for those perfect winged eyes.
7. Don't go loud with both eye and lips choose one of them according to your dress so that you can look natural and inherent beauty can reflect.
That's it you are ready.
Find all Latest Diwali Offers from every online store, Click Here.
If you require more guidance to choose your attire and different look on this Diwali Just comment below we will surely help you in the best possible way..
Do you have any suggestion on Diwali look? Please share…
The Ultimate Diwali Look Guide You need to follow Now
Follow Us on Google +
Comments
comments