After announcing itself in the telecom industry with a bang with unbelievable tariff and various other offers, Jio is now planning to revise its tariff from 19th October 2017. Jio will, however, allow its existing users to enjoy the full benefits of the existing tariff and it has now announced the Jio Dhan Dhana Dhan offer. This offer would be valid from the 12th of October 2017 until the 18th of October 2017. This offer is also been called the Jio Diwali offer Dhan Dhana Dhan offer. This Jio Recharge offers 100 percent cash back on every recharge of rupees 399. Users who already have an active data pack can also do this recharge for the next cycle.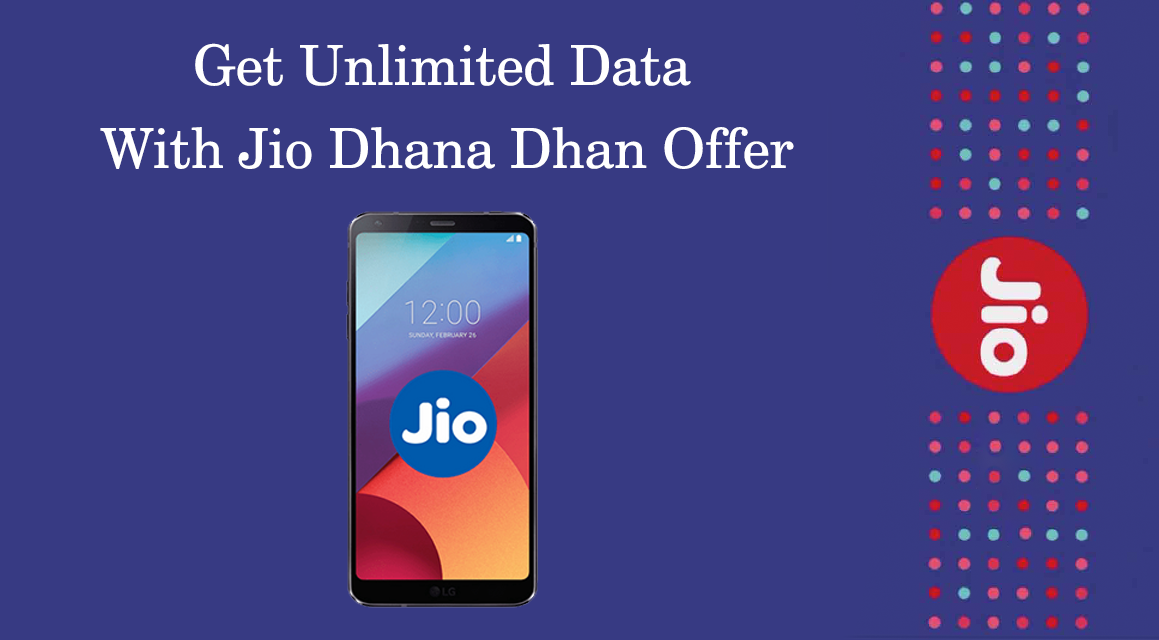 Here are all the required details for the Jio Dhan Dhana Dhan offer:
 Under the Jio Dhan Dhana Dhan offer all Jio customers can reserve the lowest tariff by recharging with rupees 399 between the 12th and 18th of October. The customers who take this offer will also continue to enjoy their current tariff benefits.
This new recharge under the offer would be considered as an advance recharge and customers can use it after the expiry of their current recharge validity.
The Jio recharge done between 12th to 18th October will be entitled to a 100 percent cash back. All Jio users who would recharge during the offer period with rupees 399 will be eligible for a 100 percent cashback offers of rupees 400 in the form of 8 vouchers of rupees 50 denomination. These vouchers can be used and redeemed later, one at a time, against future Jio recharge of rupees 309 and above plans and against rupees 91 and above data add-ons. This redemption of the cashback can be done after 15th of November 2017.
The Jio customer will also have to either recharge his number with rupees 169 plan or the total amount of recharges in the first 18 months should amount to rupees 3,000 to be eligible for a refund of rupees 500. If the customer is paying another rupees 3,000 in recharges for the next 18 months they will also be eligible for a refund of rupees 1,000.
For all Jio users, this is a golden opportunity to take advantage of the Jio Diwali Dhan Dhana Dhan offer and recharge their Jio numbers with rupees 399 between the 12th and 18th October.
Reliance Jio Dhan Dhana Dhan offer: 100% Cashback on Recharge of Rupees 399
Follow Us on Google +
Comments
comments