Your favourite online e-commerce site is back in the news. Paytm Pre GST Clearance Sale is on, and we are here to help you make the right buy. Paytm GST Clearance Sale [13th- 16th June] is live, and it is up to you whether you want to make the most of it.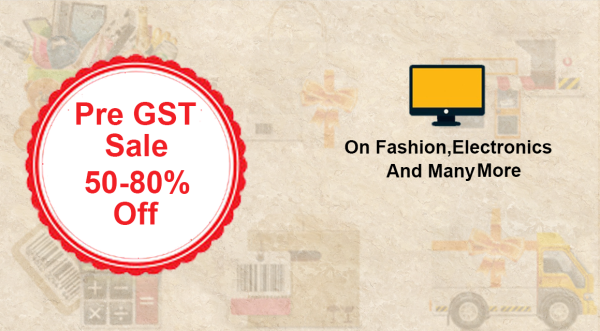 I-Phone
Buy I-Phones from PAytm, and avail the paytm pre gst sale discount on I-Phone, and get up to 10000 rupees cashback. Many variants of I-phone 5, I-phone 6 and I-phone 7 are up for grabs and this is your chance to get the I-Phone you always desired, in case you are a die-hard Apple fan, or have been wanting to shift from android to IOS for quite some time.
Clothes and accessories
Get up to 60% cashback on clothes at the PAytmPre-GST Clearance Saleand give your wardrobe a makeover. Time to get into fashion again with the Paytm pre gst sale offers. Incredible offers range from up to 60% off and 60% cashback on t-shirts, to up to 70% off and up to 50% cashback on unstitched dresses.
Cameras
From 13th to 15th June, all the photographers and frame-hunters, are in for a treat, because Paytm's pre-GST sale is worth your money. Why you ask? Well, because Paytm is offering upto 20000 rupees cashback on DSLR cameras. So, whether you are an ardent Canon fan, or Nikon user or a Sony loyalist, head over to Paytm and make the most of this Paytm pre gst sale offers.
Home-Appliances
Get up to rupees 20000 cashback on televisions, air-conditioners and other appliances at the PaytmGST Bazaar Clearance Sale. So, whether you have just bought a new home, or were thinking of renovations, or adding some new appliances to the place you call home, you know that, now is the time.
House-Hold Needs
Shop for 1499 and get 25% cashback on monthly essentials. Sounds incredible? Paytm Mall's Pre-GST Sale is here to make the unreal, real and to give sell you your monthly requirements at incredible discounts.
These are not all. Once you head over to Paytm, you shall catch site of many more clearance sale offers, and might catch your eye on something that you had been thinking of buying for quite some time, but never thought would get it as such a low price. So go on, visit paytm, and get that deal, before someone else beats you to it
Pre-GST Sale at Paytm: How you can save best here
Follow Us on Google +
Comments
comments