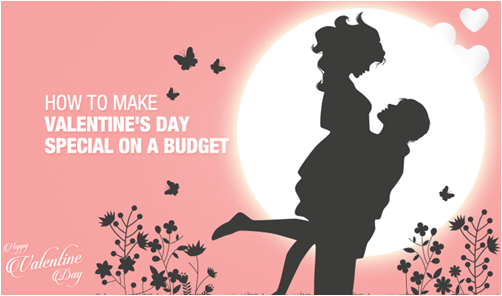 The time files too fast thus every moment is very special and when you have your loved one around you or in your life there is someone special then life become even more romantic and joyful. Joining the celebration of life Valentine's day is all set to come whereas you will be searching for best valentine gift for your loved one we have come up with a wise infographic which will help you choosing the best gift in best price.
As you will find in our inforgraphic Love is not about expensive gifts its about how capable you are to convey the love in your heart to the person you always think of and thus it has been the best when you can find best valentine gift ideas and that too with advise of saving.
In This infographic we have tried to put the information is like how one can celebrate Valentine 's Day without cutting the costs from budget and yet powerful message of use money in useful way.
This infographic highlights mainly two points
Valentine Day Gift Ideas with Saving tips
How to Make your loved one feel special
Infographic here:-

We Hope you will find this presentation interesting and informative…We Wish you and your Beloved a Great Year Together and yes!
To make your Valentine's Day Special…
Infographic – How to Make Valentine's Day Special
Follow Us on Google +
Comments
comments