While all of you must be exhilarated with the ongoing series, here are some top Indo-Pakistan matches etched in history.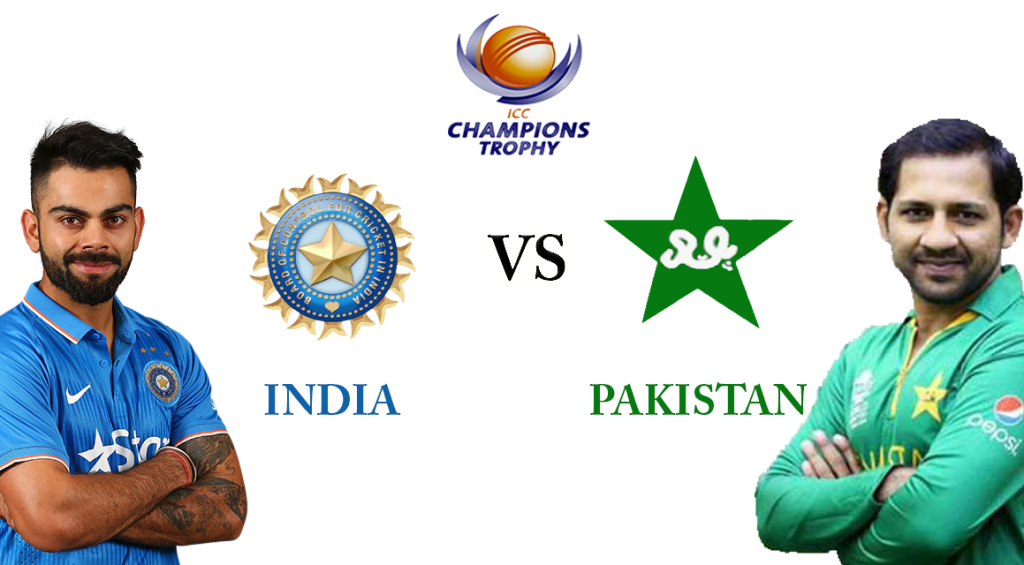 Victory at Sharjah
India was able to beat Pakistan 6 of 26 times in Sharjah, and the most famous win was in the low-scoring Match on March 22, 1985. India was bowled out for a mere 125. Only three batsmen were able to make it to double figures. From 35/1, they Pakistan team ended with an unfortunate 87 only, giving India a 38 run victory.
The win in the last ball
A match, that no Indian will ever forget, and a person pain. Everyone remembers it-1 ball, 4 to win, and eventually a six. In Sharjah, April 18, 1986, Pakistan needed 4 from the last ball, and Miandad was batting and Chetan Sharma was bowling. Chetan Sharma lost cool, and ended up giving a full toss, which Miandadswung for a six.
Aaqib's hattrick
In the year of 1991 in Sharjah, one of the strongest Indian line-up was dessimated by Aaqib, who took Navjot Singh Sidhu in his first over, and Shastri, Azharuddin and Tendulkar in a hat-trick in his third, each a lbw. Pakistan won by 72 runs and the day was never forgotten.
Quarter Finals at Bangalore
Pakistan faced India in the quarter-finals of Cricket World Cup 1996at Bangalore, which Wasim Akram skipped. Pulled forward by Sidhu's 93 and Ajay Jadeja'sdestruction of Waqar Younis (got 40 in his last 2 overs), India managed a not so shabby 287/8. In return, Saeed Anwar and AamerSohailput up an 84 in the first ten over. Sohail taunted Venkatesh Prasad after hitting his ball for four, to get his stumps off next ball. And that was just the beginning of the end for Pakistan in this match.
Aaqib at it again in Chepauk
21st May, 1997 was an unforgettable day at Chennai, when Anwar broke the record scoring the highest score ever in a single innings in an ODI. His awe-inspiring 194, off 146 balls took Pakistan's match winning total to 327/5. Rahul Dravid'sfirst century and a brave fifty from Vinod Kambli were of no use as Aaqib grabbed five of our wickets.
Chauhan seals a thriller
Over an International career spanning over 21 tests and 53 ODIs, Rajesh Chauhah's most remember able moment was at Karachi on September 30, 1997. Needing 266 from 47 overs, India was stumbling after Sourav Ganguly'sout for 89. Chauhan swung Saqlain for a 6 with just3 balls to spare and kept India's hopes in the series alive.
Almighty Ijaz
In the last match of the very series, India unfortunately ran into Ijaz Ahmed. At the Gadaffi Stadium, which is in Lahore, India was unable to defend a poor total of 216, as Pakistansealed the match with 142 balls to spare. An exhilarating performance was seen from Ijaz, who had beaten off a 139 off just 84 balls.
Kanitkar's-the unknown hero
In the last of a best of three final under the floodlights in Dhaka, India were chasing 315. Tendulkar's 41 was followed by a 179-run partnership spanning 30 overs between Ganguly and Robin, only for India to lose six of its wickets in ten overs. After a brief interruption owing to bad light, a rather unknown Indian batsman Hrishikesh Kanitkar made sure his name would forever be remembered, by hitting a winning 4 with just 1 ball to spare.
A first since 2000
The first match between Indo-Pak, since 2000 was actually the 2003 World Cup. A well tuned century from Anwar took Pakistan to 273, but Tendulkar and Sehwag launched an astounding assault.Shoaib Akhtar supposedly refused to bowl, after the Indian openers destroyed his first over for 18 runs. Tendulkar went on, only to give Pakistan a red face with 98 from 75 balls. Yuvraj Singh and Dravidmanaged to finished off the rest of the match with a cool head, to give India a 4th consecutive win against Pakistan in the World Cup.
A Karachi drama
In the first match of a still-remembered historic tour to Pakistan in 2004 ended with India getting a small 5 runs margin-win overPakistan. No Miandad batting was supposed to have been a plus for India.
So, keep your Dominos pizza coupons and McDonalds home delivery number handy because as the season unfolds, I believe none of us will be able to leave our seats. So whose "Mauka" will it be this time?
10 Times India defeated Pakistan Like A Warrior!
Follow Us on Google +
Comments
comments