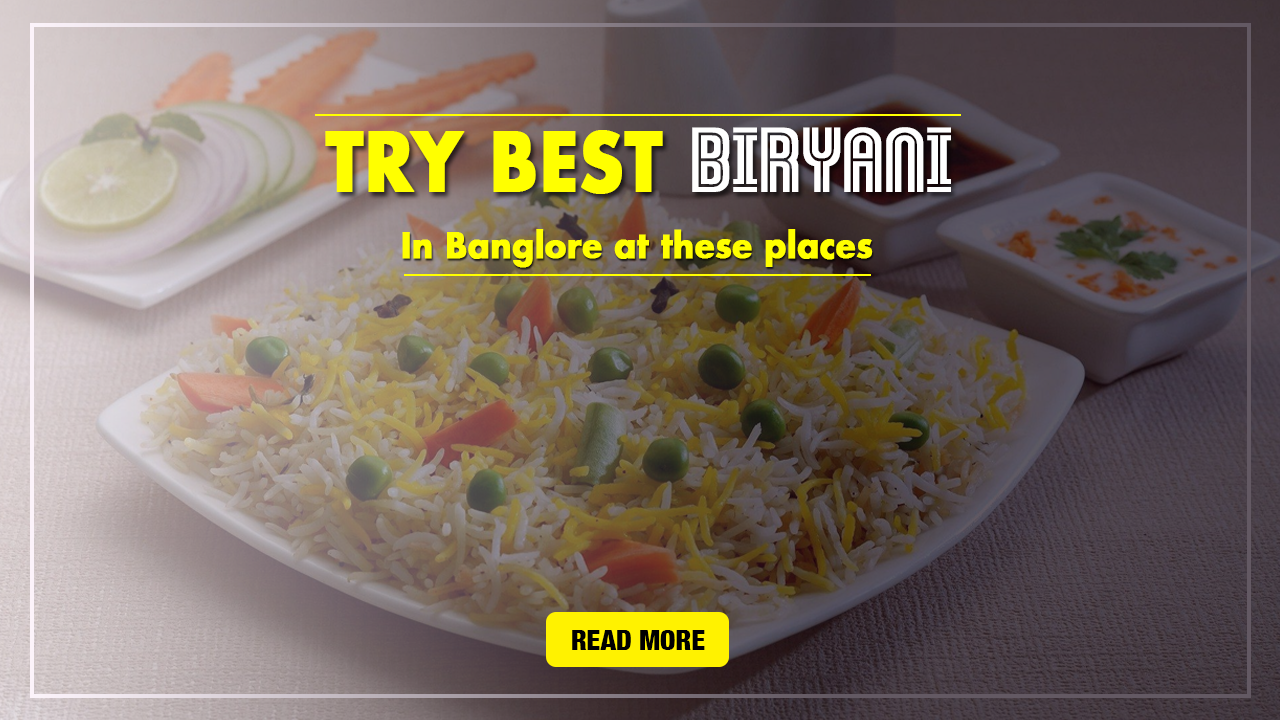 Biryani is probably one of the most delicious non-veg dishes and one mention of the word biryani makes people crave about the dish. Biryani is popular in almost every part of India and is undoubtedly one of the best highlights of Indian cuisine. Biryani is popular in every city and if you are someone who belongs to or is living in Bangalore then you are certainly in for a treat on regular basis. Bangalore is a perfect place for someone who is fond of Biryani and here you can explore plenty of restaurants and try out some most amazing and different flavors of biryani.  Here's a look at five of those best places for biryani that are most popular for their biryani and provide people a mouthwatering biryani experience-
Hyderabad biryani House –
Situated at Victoria road in the Richmond Road town area, the Hyderabad Biryani house is one of the most popular stop for the lovers of biryani. The restaurant has six branches across the city and is operating for almost a decade now. The outlet is famous for its special type of biryanis that reflects a taste similar to that of Hyderabadi biryani. The prices of different types of biryani are pretty reasonable and there is always an excitement and hurriedness among people to avail the Hyderabadi biryani.
Mani's Dum Biryani –
The biryani restaurant in total has 4 outlets in all of Bangalore and it cooks vegetarian biryani separately so to please its vegetarian customers. The outlet is quite passionate about providing best taste and flavors and it is the reason why it prepares biryani in small proportions so that flavor and quality is not compromised. Mani's Dum biryani is also associated with Behrouz and makes available Behrouz biryani offers for anyone who orders online through the portal.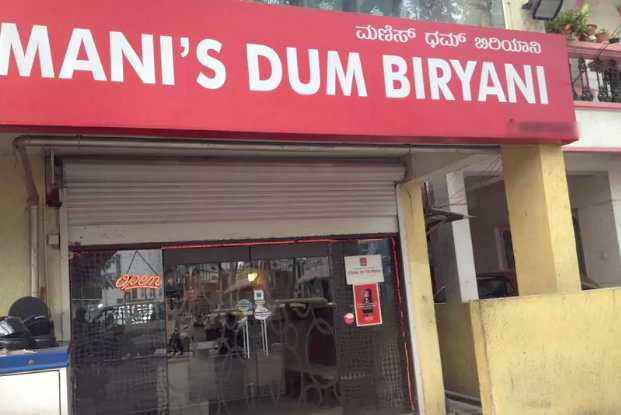 Chichaba's Taj –
One of the oldest places in Bangalore to enjoy biryani, Chichaba's Taj has been serving people since 1935. The Chichaba's is located at MM road in Frazer town and specializes mainly in dum biryani. The Chichaba's has been there for 80 years and still it is rated as one of the best in the city and is going as strong as ever. The loyalists of Chichaba's always rate its biryani as the best and find the taste of the biryani as simply delicious and mouthwatering.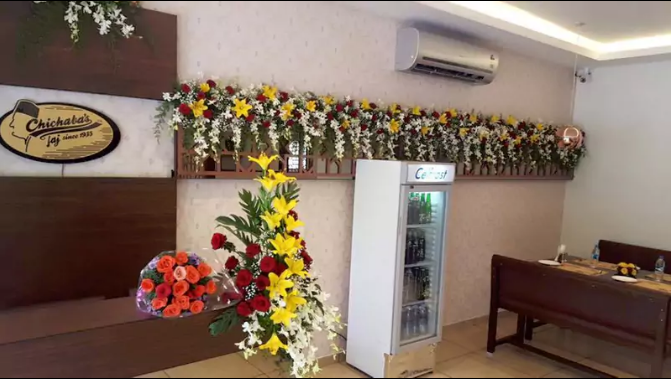 Ammi's Biryani –
The biryani joint that was started in 2008 at Kormangla has become the most popular as of present. Ammi's Biryani serves 14 types of biryani and its popularity has risen to the extent that as of now it has expanded to 40 outlets in Bangalore itself. Special veg and gosht biryani is provided to customers at rates as cheap as 89 Rs and quality along with taste is their USP. The outlet has expanded its presence outside of Bangalore as well also operates in Mumbai, Chennai as well as Pune.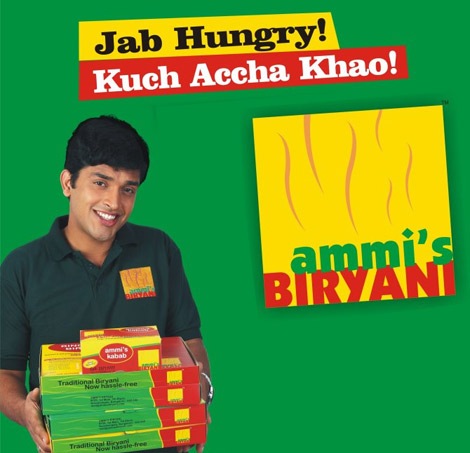 Nagarjuna restaurant –
The restaurant is quite popular for its Andhra and Hyderabadi style biryani and operates 5 branches in the city.  Nagarjuna restaurant has been serving the people of Bangalore for more than 3 decades now and is a perfect stop for the lovers of biryani. The restaurant makes available biryani in mutton, chicken as well as vegetable flavors and variety in spices and taste is biggest selling point.

Five Best Places For Biryani in Bangalore
Follow Us on Google +
Comments
comments