The festive season and the festivities bring people together. There is palpable excitement around everyone during the festive season and especially when it's Diwali. People come home from all parts of the world and spend time with their families and loved ones. Gifting is a major tradition that we follow during the festival of lights. To make this gifting our loved ones with the best possible products at really cost effective prices, the e-commerce websites have come up with the Diwali Sale of 2017. Major e-commerce players like Flipkart, Amazon and Snapdeal have all announced that they are going to host the Diwali sale this year to cater to the demands of all their loyal customers. With diwali offers, diwali sale, diwali deals, diwali coupons, diwali discount offers and diwali coupons it has become extremely easy for consumers to avail the best of discounts on the best products across various categories of products.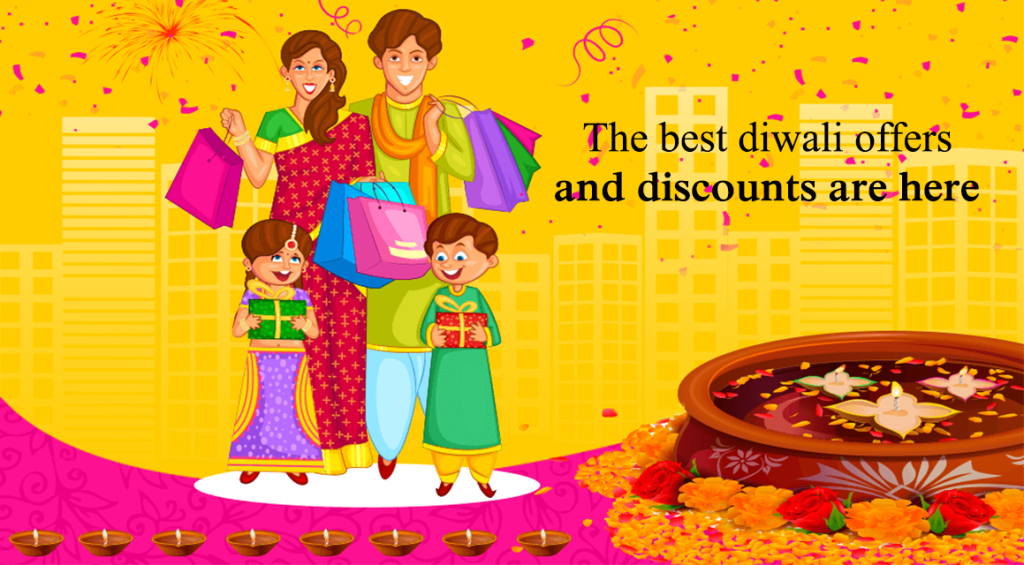 Amazon India has announced that it would be offering discounts of up to 50 percent on mobile phones, electronics, laptops, appliances, clothing etc. for those customers who wish to shop more but save big, this festive season.
What deals can you expect?
This festive season Amazon Diwali Sale is bringing the Diwali offers to you from the start of October to the 19th of October 2017. From your bathroom furnishing needs to your kitchen appliances, to the styling accessories you need to flaunt this Diwali or that dress you would like to gift your best friend. Amazon will provide you each and everything you desire this Diwali at prices you wouldn't imagine in your wildest of dreams.

Bluetooth speakers from your favorite brands will be up for sale at a discount of 50 percent. Up to 60 percent off will be offered on video games. 30 to 70 percent off will be offered on sunglasses. The laptop you have always wanted now can be yours at a discounted rate of 35 percent. And there is more good news for Citi and HDFC bank credit and debit card holders as they will be entitled to 10 percent off all purchases made by their card and can avail loads of other discounts in terms of cashbacks.
Flipkart's Diwali Offer on smartphones sees shoppers get a chance to buy their favorite phones at a discount of up to 35-40 percent. Snapdeal Bumper Diwali Sale offers customers up to 60 percent off on headphones, 80 percent off on mobile accessories, 40-50 percent off on mobiles on the snapdeal mobile offer and up to 35 percent off on electronics.
Other offers that Amazon is shelling out include up to 60 percent off on Exercise and fitness equipment. Up to 50 percent off on activity trackers, the Mi band 2, up to 60 percent off on sport goods, 50 percent off on smartwatches, and up to 25 percent off on wearable devices.
Offers on large appliances include, up to 35 percent off on washing machines, up to 35 percent off on microwaves, 25 percent off on coffee machines, 45 percent off on mixer grinders and up to 30 percent off on water purifiers. Flat discounts will also be offered on fashionwear and shoes. A 40-70 percent off will be offered on watches and up 35 percent off on beauty products.
What Amazon, Flipkart & Snapdeal are offering this Diwali
Follow Us on Google +
Comments
comments